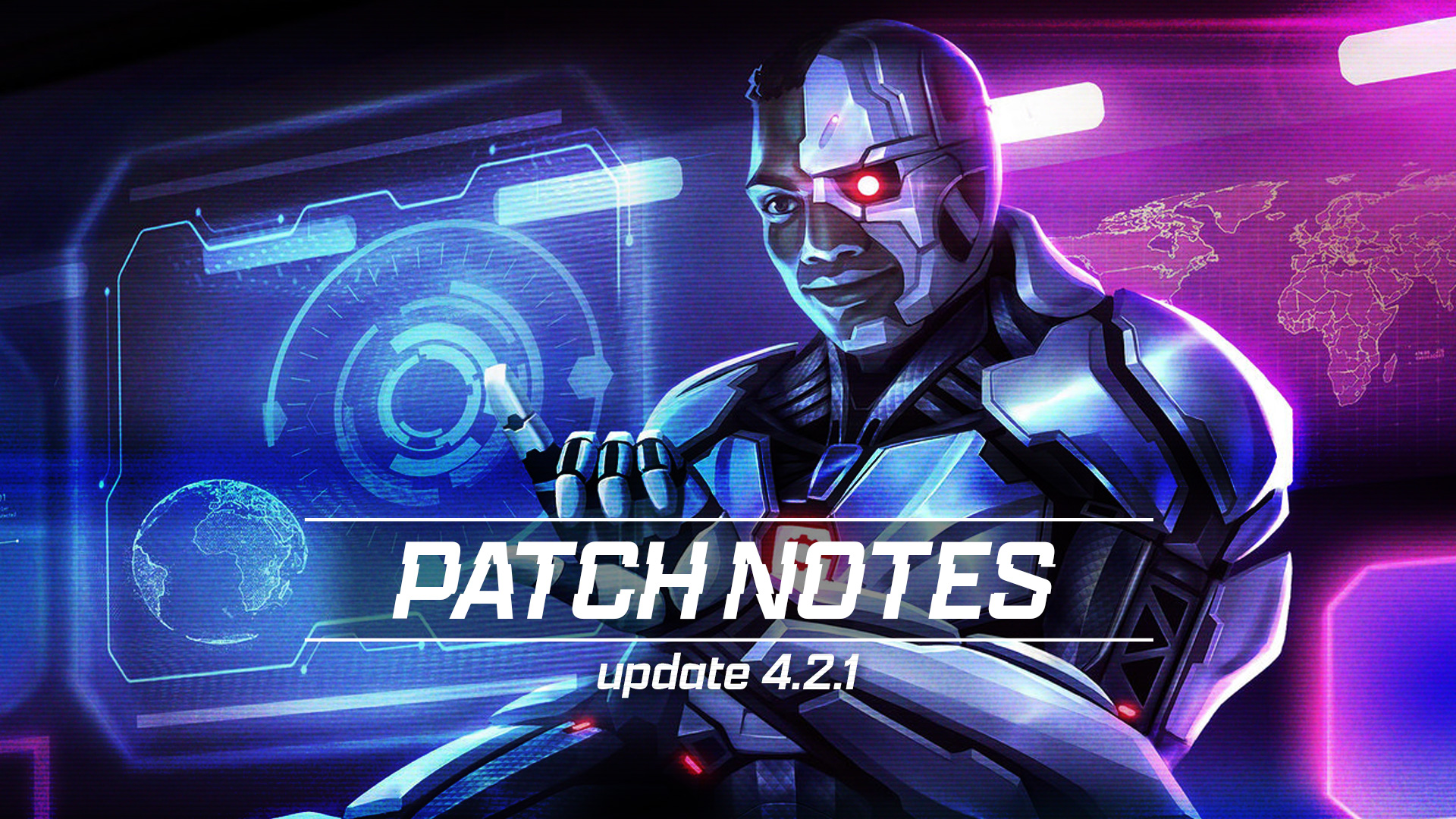 Hello Heroes! Welcome to update 4.2.1. This update includes bug fixes and an Arena Store Refresh! We also have some exciting plans for Valentine's Day so make sure to follow the Official Injustice 2 Mobile Facebook and Twitters pages to get the latest news.
UPDATED ARENA STORE SELECTION
Head to the Arena Store to find an updated selection of Hero Shards and Gear! Don't worry, the previous Heroes will be back around in another the rotation. The updated Arena Store now includes:
Atlantean Armor Aquaman
Classic Superman
Predator Batman
Horrific Scarecrow
Speedforce The Flash
Unhinged Harley Quinn
Hellboy
Flora Poison Ivy
Dark Supergirl
Soul Stealer Doctor Fate
Update 4.2.1 also addresses the following issues:
The effects of Golden Armor Wonder Woman's Special Ability 2 and the Kryptonite Astro Harness Artifact are activated at the same time
Stun animation knocks over opponent
Black Manta gains additional stacking with his Passive 2
As always, thank you for playing Injustice 2 Mobile!