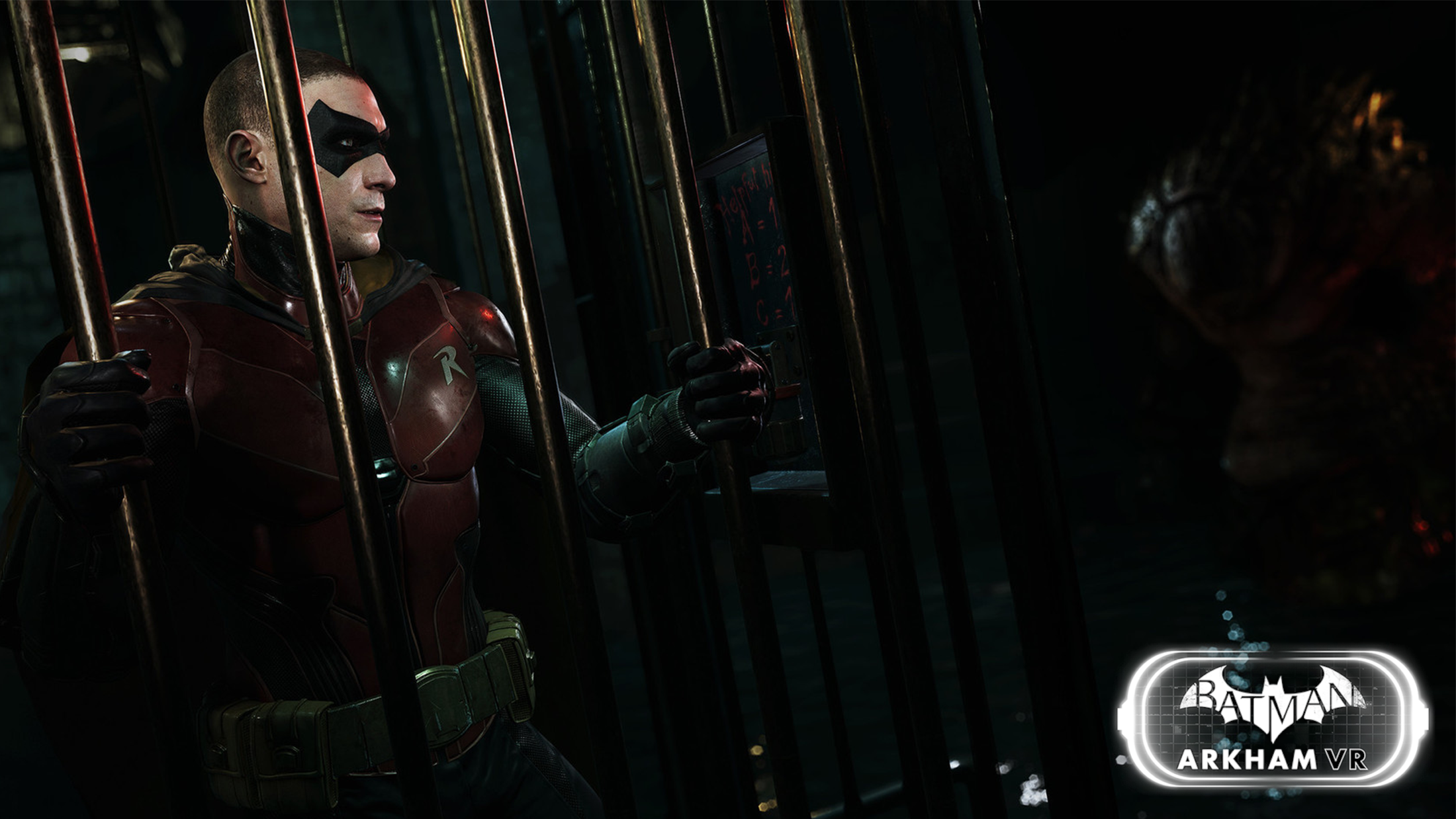 The calibration process when you first start Batman Arkham VR is very important to ensure that your actions and position will be accurately reflected in the game world for the best possible experience.
Before you get started with calibration, it is important to make sure you have an appropriate space to play the game. While playing Batman Arkham VR, you will occasionally need to lean forward to interact with the game world, so it is recommended that you play in a clear area without any objects or other obstructions that might get in the way.
When you first start the calibration, you will be asked to select between Sitting or Standing mode. Standing mode is recommended for the most authentic Batman Arkham VR experience.
Next, you will be shown a Bat Symbol and an empty circle through the PlayStation VR headset and on your TV screen. The Bat Symbol represents your location and the empty circle represents the best position to be in for gameplay.
To line yourself up with this area, while wearing the PlayStation VR headset, look at the floor. You will see a large Bat Symbol on the ground, and you should move to approximately the middle of the symbol. When you have moved into the correct position, you will see a green checkbox when you look forward through the PlayStation VR headset and on your TV.
After completing this step and proceeding, you will see a white box. This represents the best height for the PlayStation VR headset to be at, relative to your PlayStation Camera. If this box is too low, try rotating your PlayStation Camera slightly upward. If the box is too high, try rotating your PlayStation Camera slightly downward. When your camera is angled correctly for your PlayStation VR headset, you will again see a green checkbox.
If at any point while playing the game you feel like your movements or position in the game world are not accurate, you can run the calibration again by pressing the Start button on your Move controller and going to Options > Calibration, or by simply holding the Start button for 2 seconds.
It is also recommended that you re-calibrate if switching players for the best possible experience.