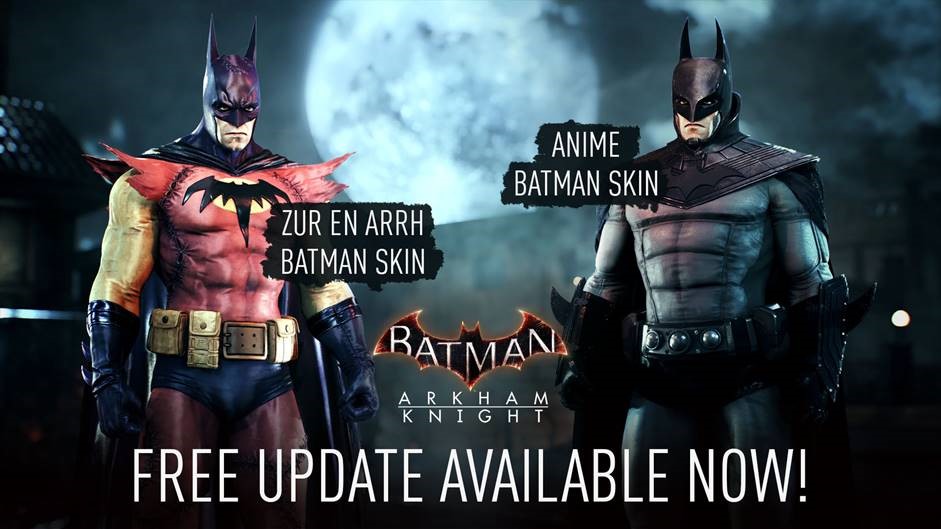 On Dec. 1st 2020, the WBPlay service will no longer be available for Batman: Arkham Knight.
As part of this update, all PlayStation 4, Xbox One, and Steam PC players will now receive the Anime Batman and Zur En Arrh Skins automatically.
For help with equipping skins, please check out this article: How do I access unlocked skins?
If you have any questions about these changes, please contact Customer Support for assistance using the "Ask for Help" link above.