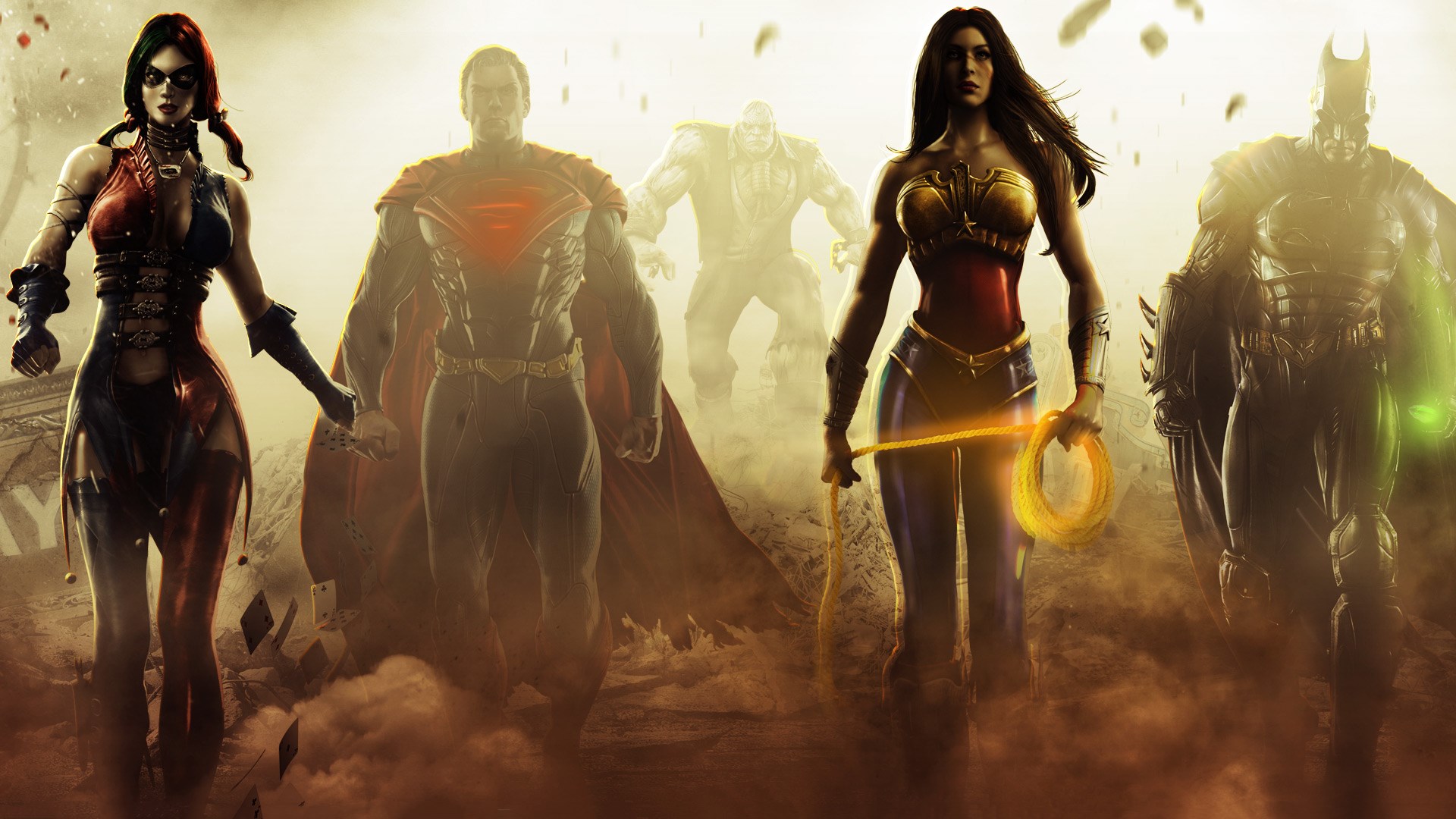 Table of Contents
Note: Players who own the physical release or digital bundle of Injustice: Gods Among Us Ultimate Edition on PlayStation 4, PlayStation Vita, Xbox One, and Steam do not need to download add-on content as it is included as part of the overall game installation. The steps provided below only apply to Injustice Gods Among Us Standard Edition for PlayStation 3 and Xbox 360.
PlayStation 3
Highlight and select [PlayStation Network] in your PlayStation 3 cross-media bar.
Select [Account Management]
Select [Transaction Management]
Select [Download List].
This is an entire list of everything that has been purchased on the account. You can scroll to the timeframe in which you believe you made the purchase and each item will be displayed with a [Download] button.
Items redeemed at different times will appear in different places throughout the Download List. If you own a Season Pass or add-on bundle, the content that was released so far (at the time of the code redemption or purchase) will be grouped together. Season Pass content that was released at a later time may appear at a different place in the list.
Note: As of October 2020, PlayStation 3 Add-on content and games can only be purchased through a PlayStation 3 console. PS3 content purchases are no longer available via a web browser and mobile. You can find more information on this from PlayStation here.
Xbox
Xbox 360
From the Main Menu, go to the [Games] Tab on your Xbox 360.
Select [Search Games] and enter the title of your game into the search bar and choose the correct game that appears in the search results.
From the Overview for this game, go to the [Extras] tab and choose [See All]
In this menu, all purchased content will be displayed with a green checkmark icon. Choose the content you wish to download and select [Download Again].
Backwards Compatibility Note: Injustice Gods Among Us on Xbox 360 is backwards compatible with Xbox One and Xbox Series X|S. If you owned the Ultimate Edition of Injustice for Xbox 360, you can use the steps listed below to access that add-on content on your new console.
Xbox One, Xbox Series S, and Xbox Series X
Go to My Games and Apps.
Locate your title under the Games section and press the [View] button on your controller (the button with 2 square icons under the Xbox button).
Select your game on the right side of the screen with the [A] button.
On the drop-down menu where you see the text [All items], press the A button and choose [Ready to Install].
Select the available add-on that you wish to install or press [Select all].
Highlight Save changes and press the [A] button. This add-on content will be added to your download queue!
If you find that you're still having trouble accessing some add-on content, we suggest giving these steps a try:
Fully close/quit out of the game on your console
Select Manage game and add-ons -> Uninstall impacted add-ons
Settings -> General -> Power mode & startup > Full shutdown
Wait a minute
Restart Xbox
Select Manage game and add-ons > reinstall the impacted add-on content.