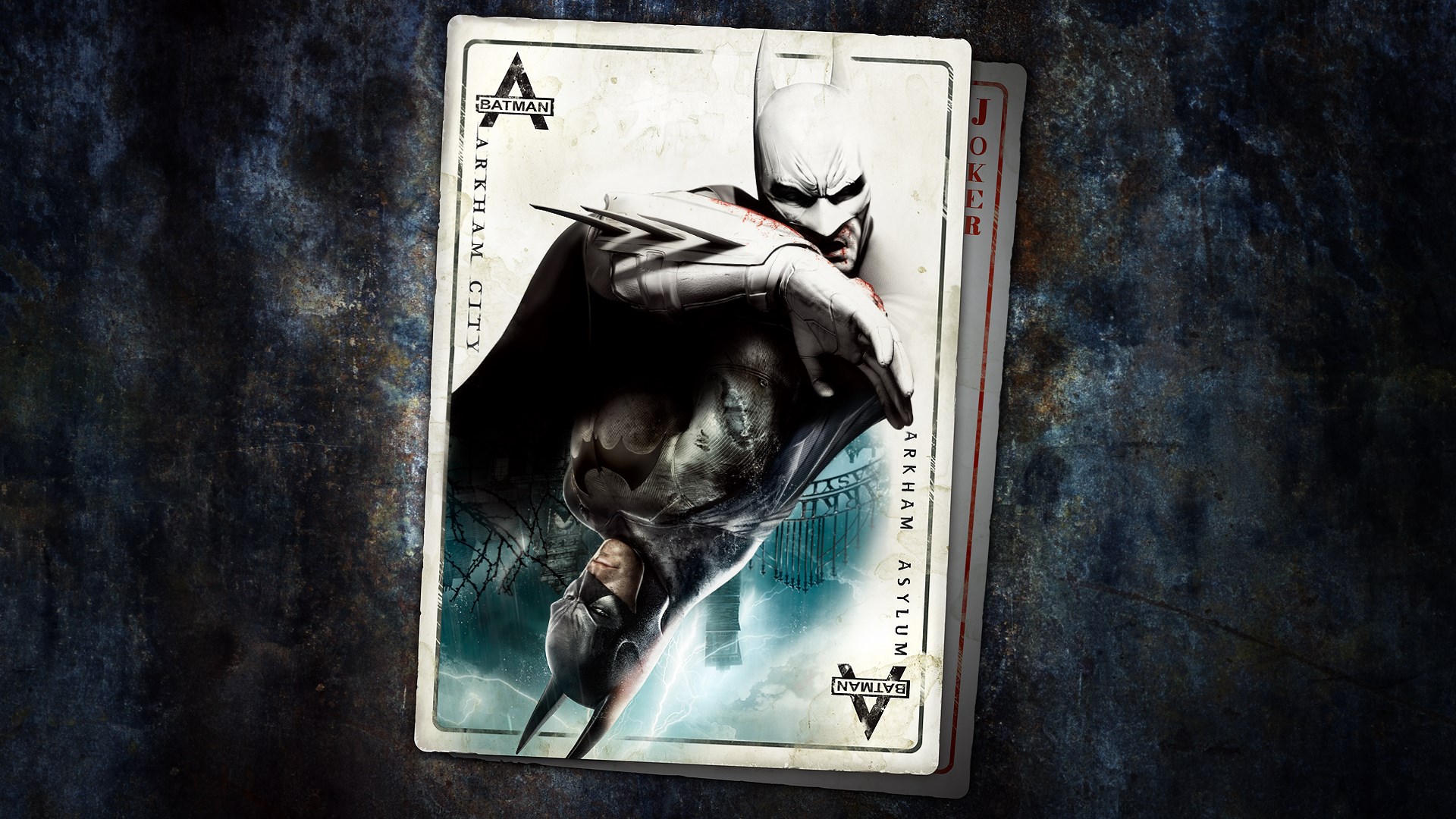 Batman: Return to Arkham includes Batman: Arkham Asylum and Batman: Arkham City, both with fully remastered and updated visuals. Batman: Return to Arkham includes the comprehensive versions of both games and includes all previously released additional DLC content.
Batman: Arkham Asylum
Where it all began. Originally developed by Rocksteady Studios and released in 2009, the game pushed the envelope for action, adventure and super hero games and exposed players to a unique, dark and atmospheric adventure taking them to the depths of Arkham Asylum. Featuring an original story, gamers can move in the shadows, instill fear amongst their enemies and confront The Joker and Gotham City's most notorious villains, including Harley Quinn, Bane, Killer Croc, Poison Ivy and Scarecrow, who have taken over the asylum.
Batman: Arkham City
Rocksteady Studios' 2011 follow-up to Batman: Arkham Asylum. The game builds upon the intense, atmospheric foundation of Batman: Arkham Asylum, sending players soaring through the expansive Arkham City – the maximum security "home" for all of Gotham City's thugs, gangsters and insane criminal masterminds. Featuring an incredible Rogues Gallery of Gotham City's most dangerous criminals including Catwoman, The Joker, The Riddler, Two-Face, Harley Quinn, The Penguin, Mr. Freeze and many others, the game allows players to experience what it feels like to be The Dark Knight and deliver justice to those confined within Arkham City.
Announcement Trailer