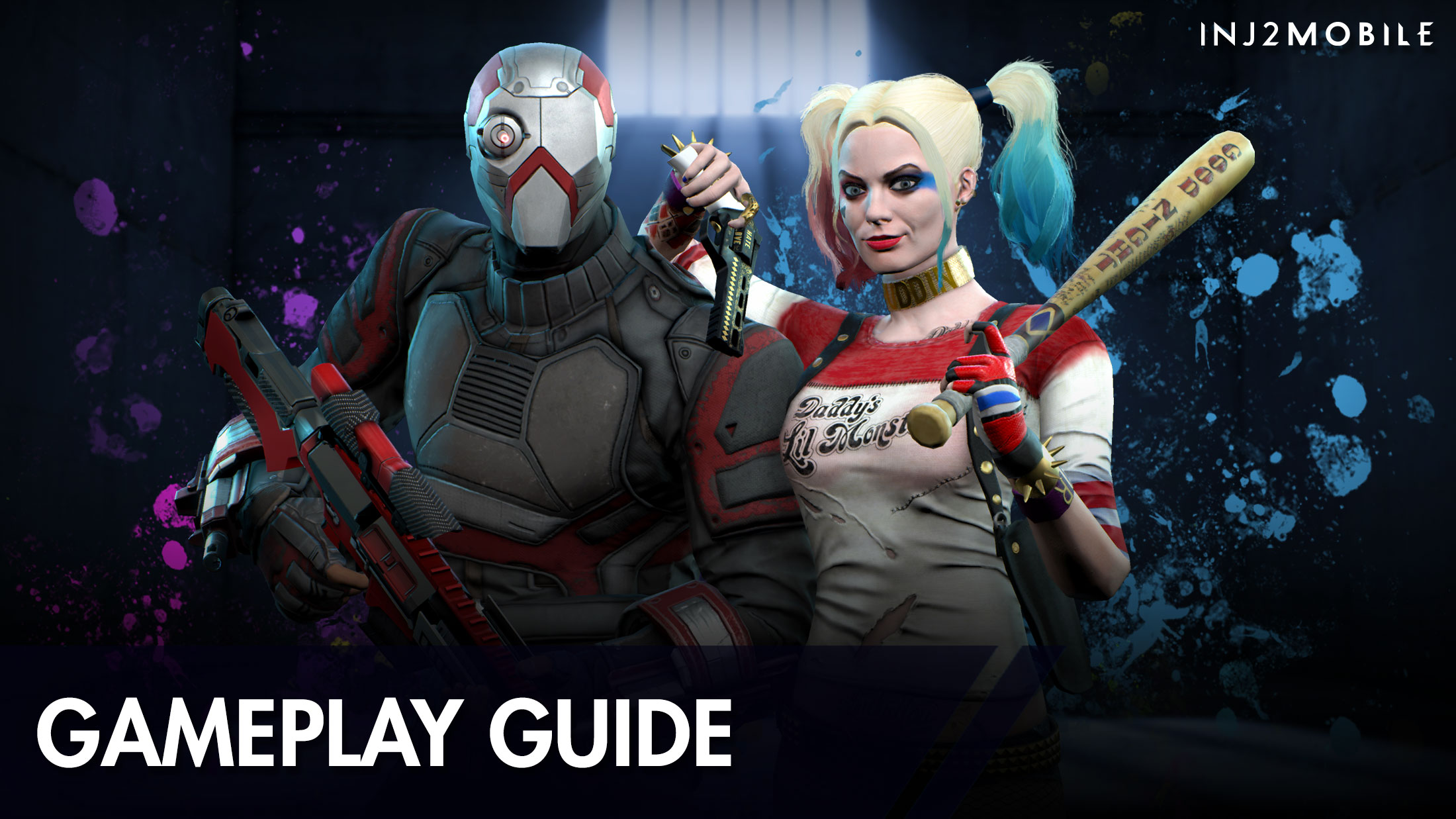 Quick navigation
Heroes
Collecting Heroes
You can unlock new Heroes by collecting them or collecting Hero Shards in-game. Shards are pieces of a specific Hero, and collecting enough of them will allow you to unlock that Hero or upgrade the Hero if you already own it.
You can see how many Shards it will take to unlock a specific Hero by viewing them in your Roster. Note that Heroes with a higher Star Rating will take more Shards to unlock.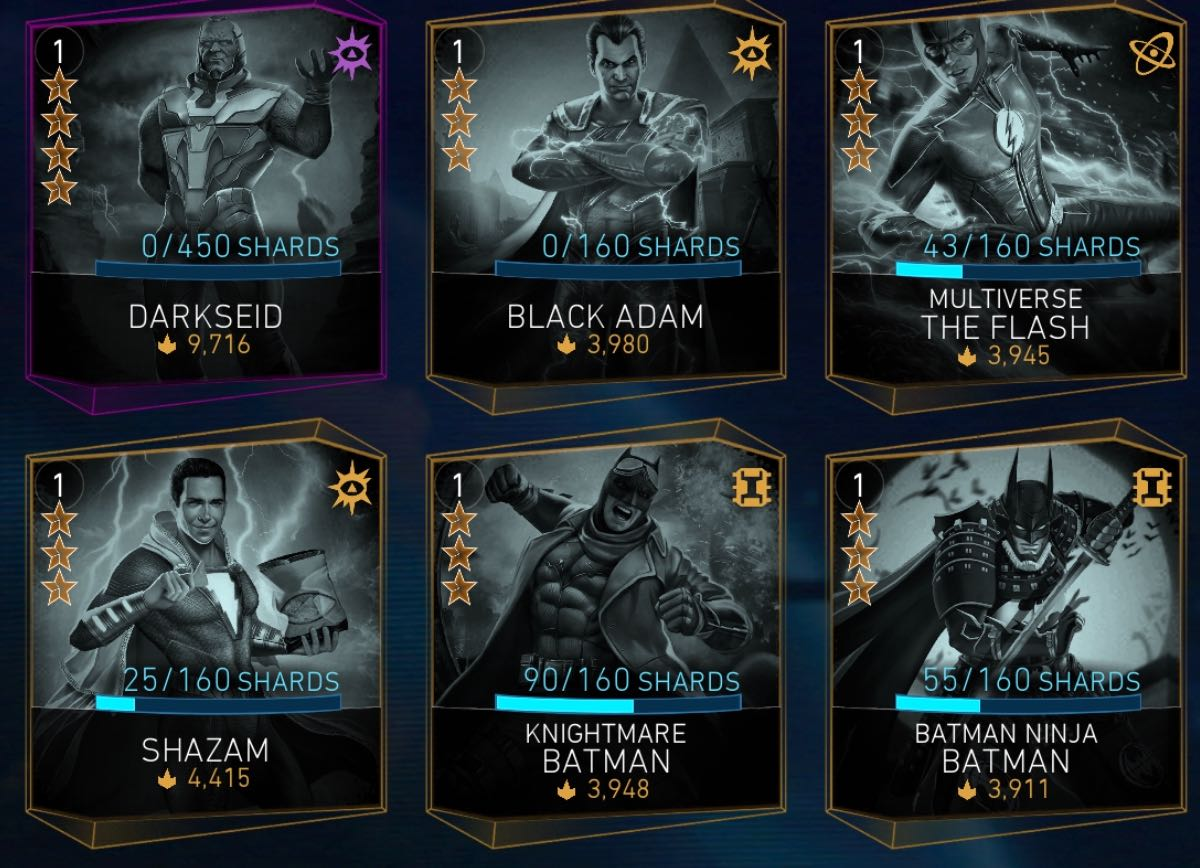 If you view a Hero you already own you can see how many more Shards are needed until the next Star Level promotion. Increasing a Hero's Star Level will increase the power of that Hero and unlock new upgrade options. Reaching the 7th Star Level requires obtaining Hero Orbs, which are rewards from completing Raids with your League.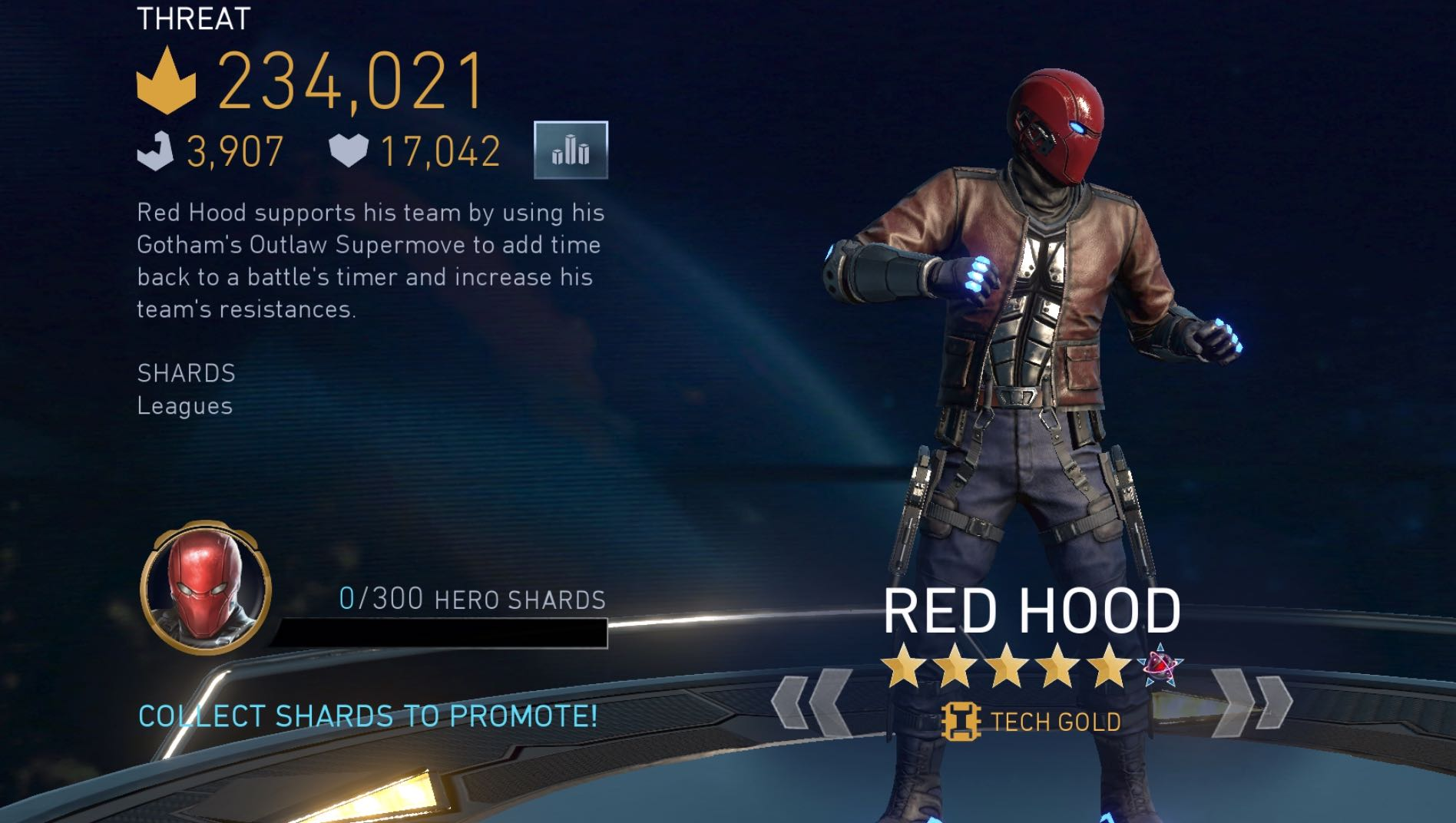 Hero Abilities
Each Hero in Injustice 2 Mobile has unique traits and abilities that distinguish them from other Heroes you'll collect or face in the game.
You can view the Abilities tab for a Hero to see what their Passive Ability is and what Abilities they will be able to use in battle by building their Power Meter. You can also spend Credits to upgrade Abilities and make them more effective.
Hero Levels
Using your Heroes in battle or sending them on Operations will allow them to gain XP, level up, and become more powerful. You can also use XP Capsules to grant a Hero XP immediately. Note that there are 6 different types of XP Capsules: one for each of the 5 Class types and 1 generic type. Using an XP Capsule that matches a Hero's Class (i.e. using a Might Capsule on a Might Hero) will grant a large amount of Bonus XP.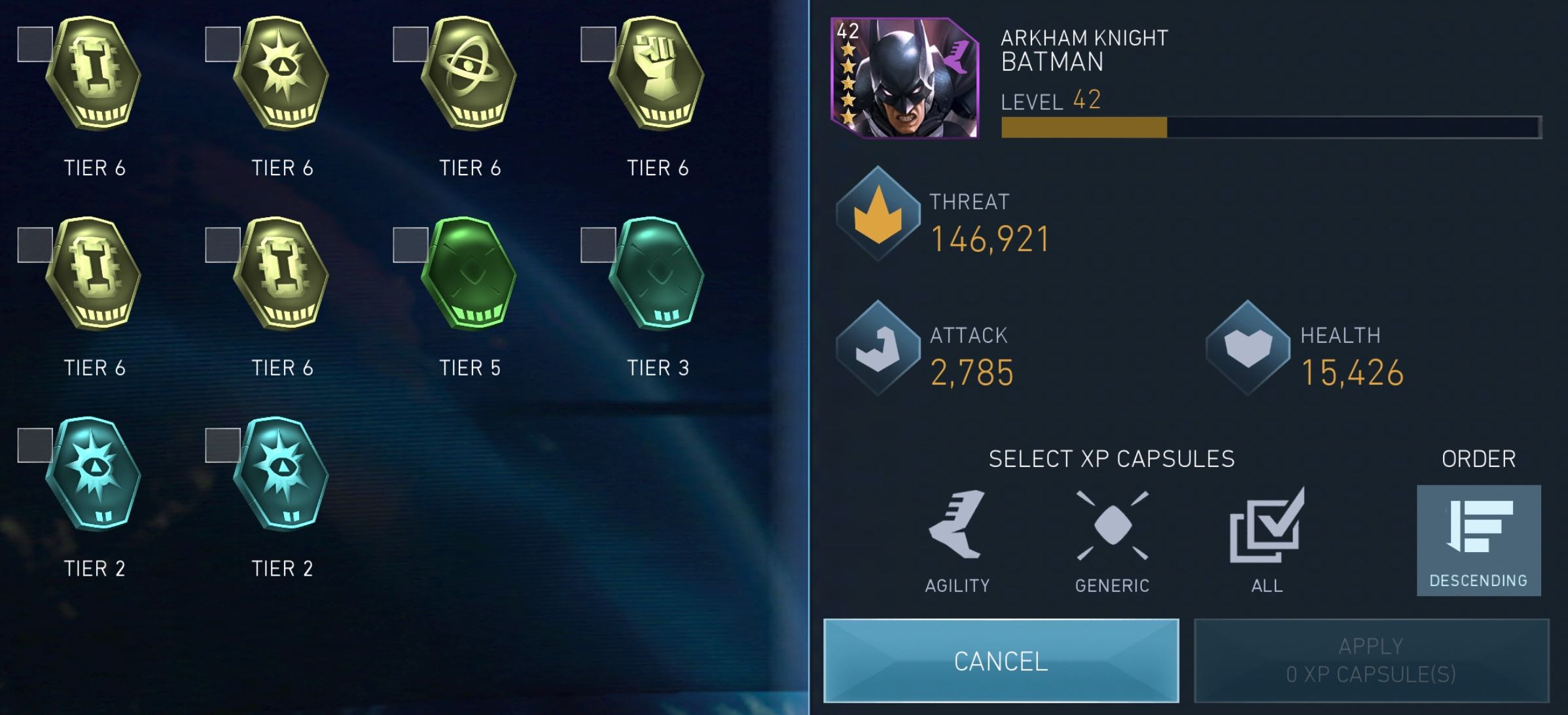 Hero Classes
There are 5 different types of Hero Classes in the game with matching Experience Capsules for bonus experience:
Agility
Arcane
Metahuman
Might
Tech
Talents
Talent slots allow you to customize your Hero with Passive Effects. You can spend Credits to reroll Talents, allowing you to replace a talent with another random effect. When you reroll a Talent, you will be given the option to keep your current Talent or select the newly rolled Talent after it is revealed. To unlock additional Talent slots increase the Star Rating of your Hero.
Threat Level
Threat level is the overall power of a Hero. You can increase this by leveling the Hero up, equipping and upgrading Gear, and upgrading Abilities. Increasing your Threat level will make your Hero more powerful and allow it to take on additional challenges and Operations.