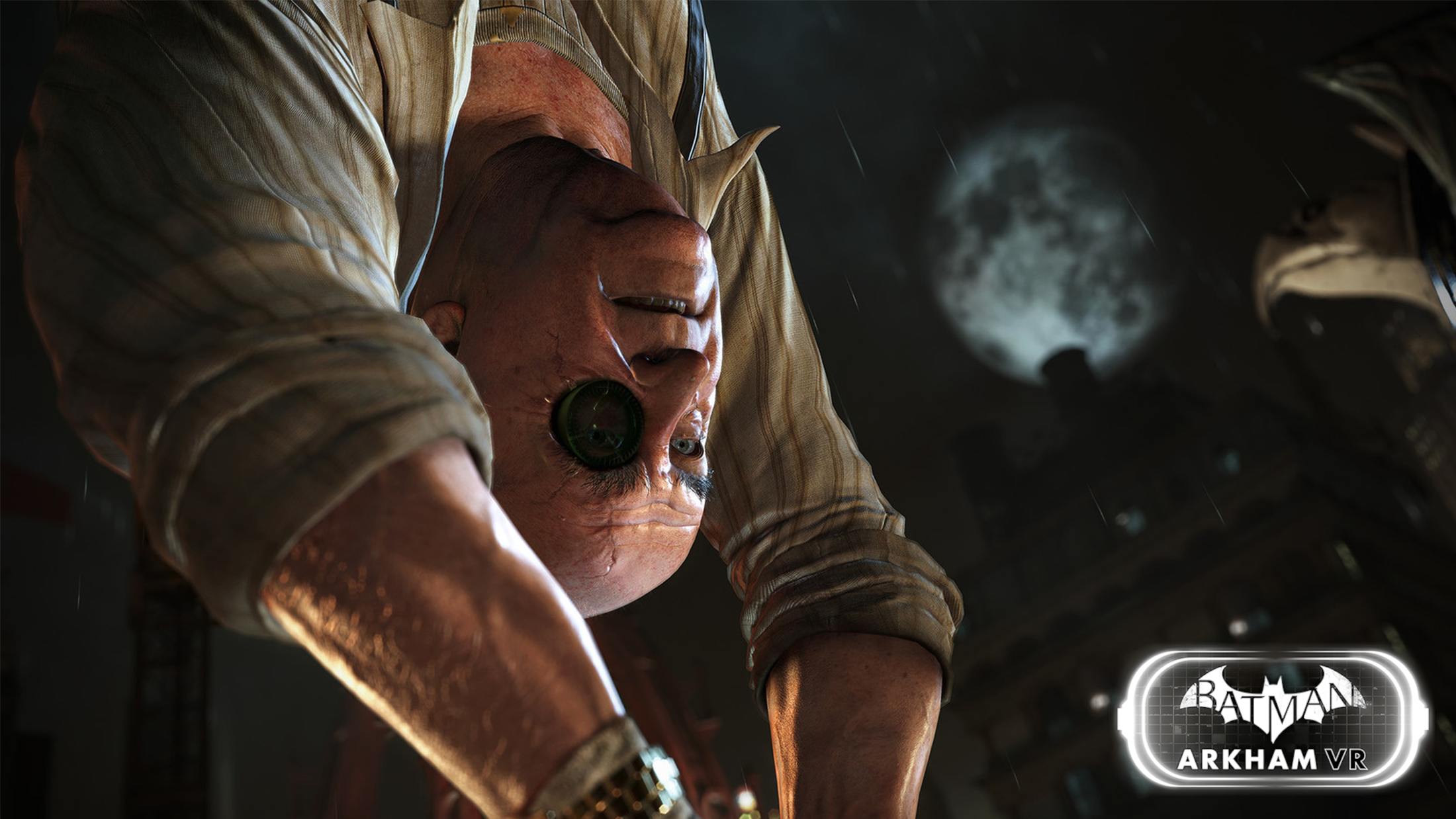 PC
Required
A PC VR Headset (Oculus Rift and HTC VIVE are both supported)
A Gamepad (Oculus Touch, VIVE Controller, Steam Controller, and Xbox One Controller are all supported)
A PC that meets the minimum requirements for the game:
OS: 64-bit Windows™ 7 SP1, Windows™ 8.1 or later, or Windows™ 10
Processor: Intel™ Core™ i5-4590 equivalent or greater
Memory: 8 GB RAM
Graphics: NVIDIA GeForce™ GTX 1060 / GTX 970 or AMD Radeon™ RX 480
DirectX: Version 11
Storage: 10 GB available space

PlayStation 4
Required
A PlayStation 4, PlayStation 4 Slim, or PlayStation 4 Pro console
A PlayStation VR Headset
A PlayStation 4 Camera
Recommended
Two PlayStation Move motion controllers

For buying options and bundle information, please see the official PlayStation VR website.
Related Articles
For more information on Batman: Arkham VR, please visit BatmanArkhamVR or join the community conversation on Twitter (@BatmanArkham), Youtube (Batman Arkham), Instagram (@BatmanArkham) and Facebook (BatmanArkham).
Still have a question? You can submit your question here. You can also update and track your ticket as well.