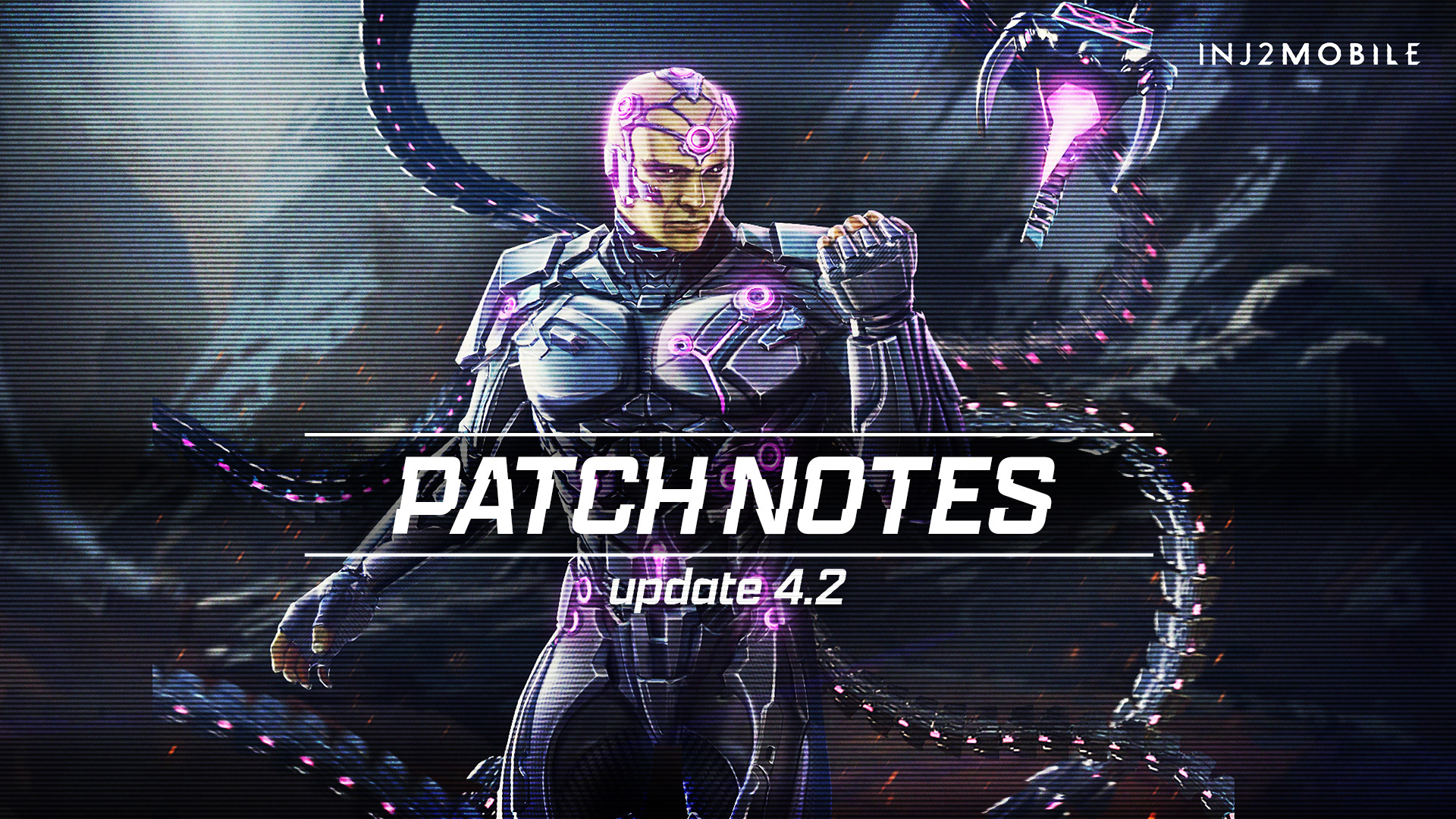 Table of Contents
NEW! GOLDEN ARMOR WONDER WOMAN
NEW! RISE OF KYPTON: SOLO RAID EVENT
WONDER WOMAN'S DIVINE HOLIDAY CALENDAR
NEW! GOLDEN ARMOR WONDER WOMAN
Suit up in Wonder Woman's Golden Armor and rock the '80's with Injustice 2 Mobile's newest Legendary Hero, Golden Armor Wonder Woman! Based on DC's film Wonder Woman 1984, Diana Prince is armored with pure gold and ready for all-out war. Golden Armor Wonder Woman's Divine Protection increases Damage Over Time resistance and her Offensive Guard boosts her entire team's Combo Meter. The demi-goddess also takes down her most wounded opponents with Whip Lash by lassoing them back into combat and striking with a devastating blow! With the power of Themyscira, suit up in Wonder Woman's Golden Armor to defeat the most powerful villains and take back the Universe!
NEW! RISE OF KYPTON: SOLO RAID EVENT
The Rise of Krypton: Solo Raid Event will begin on December 18th! Prepare your Heroes for a battle that brings us back to the Injustice 2 Story mode plot of good versus evil! Superman and his supporters are gaining power and now it's your turn to save the Universe! Vanquish Boss Collector of Worlds Superman and his wicked warriors, like Gorilla Grodd and Brainiac, with the all-new powerful Artifacts that contain Superman's greatest weakness – Kryptonite! Armor up with the new LexCorp Warsuit to boost Health and Defense and earn the all-powerful Kryptonite Spear when you beat the Rise of Krypton Event! Take down the evil bosses to earn Kryptonite Artifacts, new Rise of Krypton Profile Portraits, full Hero unlocks, and more rewards! New to this Solo Raid Event, Artifacts bonuses will now be applied to all members of your team, not just the Hero who has the Artifact equipped! Limited Time Only Event. Must be Account Level 20+ to play.
LEGENDARY BRAINIAC UPGRADE
The Collector of Worlds gets stronger! Legendary Brainiac's fighting stats have been boosted and two of his Passives have been adjusted - Making him an even bigger threat! Living Metal now works on Brainiac himself, increasing his Attack and Health. 12th Level Intellect now works on all KO'd opponents - not just Tech Class! Plus, Level 6 values have been added for all Brainiac Passives!
Passive & Special Adjustments (unlocked for all levels)
Passive 2: Living Metal

Attack and Health effects now work on Brainiac himself.

Passive 3: 12th Level Intellect

Removed "Tech" condition for a hack, any hero can be hacked from now on.

Special 1: Tendril Strike

Gameplay effects swapped with Power Lunge. Now Tendril Strike increases Lethal Attack Damage. Values increased.

Special 2: Power Lunge

Gameplay effects swapped with Tendril Strike. Now Power Lunge increases Lethal Attack Chance. No value changes.

Special 3: Assault Drone

No longer deals damage to Brainiac when Assault Drone is KO.
New Level 6 Passive Upgrades
Passive 1: Force Field

2% Max Cap for Damage from Basic, Swipe and Tag Attacks

Passive 2: Living Metal

100% Attack
100% Health

Note: Health Values increased for all Levels: Level 1 +30%, Level 2 +40%, Level 3 +50%, Level 4+ 60%, Level 5 +80%

170% Lethal Attach Damage
170% Lethal Chance Damage

Passive 3: 12th Level Intellect
WONDER WOMAN'S DIVINE HOLIDAY CALENDAR
Happy Holidays, Heroes! The new age of wonder has begun! Wonder Woman's Divine Holiday Calendar is filled with an amazing assortment of holiday surprises! Starting December 15th, Wonder Woman will bring fifteen days of non-stop holiday celebrations to Injustice 2 Mobile! Check back often to see what Holiday Deals Wonder Woman has in store!
NEW! REFORGE TOKENS
Introducing new Epic Artifact Reforge and Rare Gear Reforge Tokens! The new Epic Artifact Reforge grant a higher chance of rolling Epic Chance Effects, and the new Rare Gear Reforge grant a higher chance of Rare Chance Effects! Available soon through new store items!
As always, thank you for playing Injustice 2 Mobile!